PDA & Handheld Sales
---
Order Now: Here
---
Hitachi H/PCs Just $295.00
---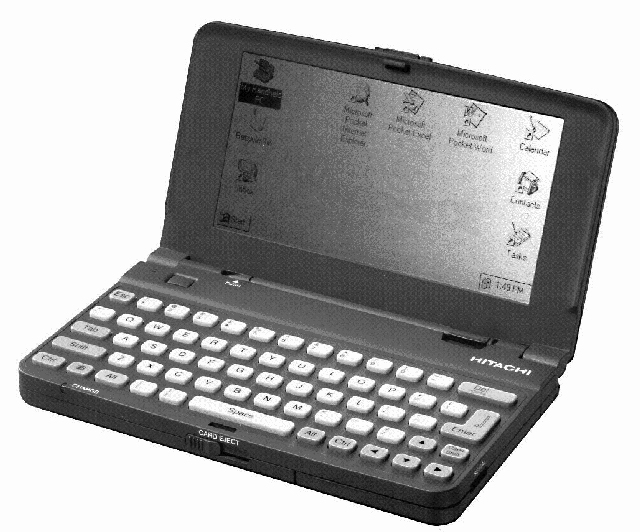 Hitachi Handheld PC
Hitachi Handheld PC — Suggested Price is $599.95 4Mb RAM/8Mb ROM with 28.8 bps modem (HPW10E) But now only here for just $295.00 Amazing !!!
Windows CE 2.0 upgrade not available for Hitachi Handheld PCs.
Accessories and Other Available Options (prices suggested retail)
AC Adapter (HPWMB10) - $49.95
Serial Cable (HPWSC10) - $24.95
---
---
©1997 Thaddeus Computing, Inc. All rights reserved. Windows® and Windows® CE® are trademarks of Microsoft Inc.